Live betting (also known as in-play betting at bookmakers) is growing in popularity. Are you someone who loves action and has enough sports knowledge to beat the bookies? Then live betting might be for you. But beware: when betting live, you have to know very well what you are doing. Quick decisions are needed, so you have to dare to react immediately to what happens on the soccer field or the tennis court. There is a nice reward in return, because with live betting the odds are often very interesting. In any case, an extra exciting match awaits you.
Plenty of action and excitement with live betting
Live betting at a bookmaker is all about guts and speed. At the beginning of the match you get every chance to quietly observe the players or the clubs. Who is on form and who is putting the most pressure? Once you have the best possible picture, it's high time to bet. Because the longer you wait, the more likely those attractive odds will disappear.
From the moment you bet money, you are on the edge of your seat to follow the match. That is sometimes different when you go for a pre-match bet. If you have bet on a win for Ajax and the club is already facing a 2-0 deficit after 45 minutes of soccer, you probably start to lose interest in the match anyway. But with live betting the matches are often exciting from start to finish.
Daring to make quick decisions is the most important quality you need to have for a live bet. In doing so, you naturally play into what is happening on the field or court in a clever way. A red card for FC Barcelona's top striker is undoubtedly going to affect the match. Or what about a tennis player who gets too distracted by the crowd instead of concentrating on his game? These kinds of signs help you determine the moment of engagement. And once you detect the right signs, quick action is required. At least with a live bet, a soccer, tennis or basketball match is never boring.
Beware of the bookmaker's strong weapon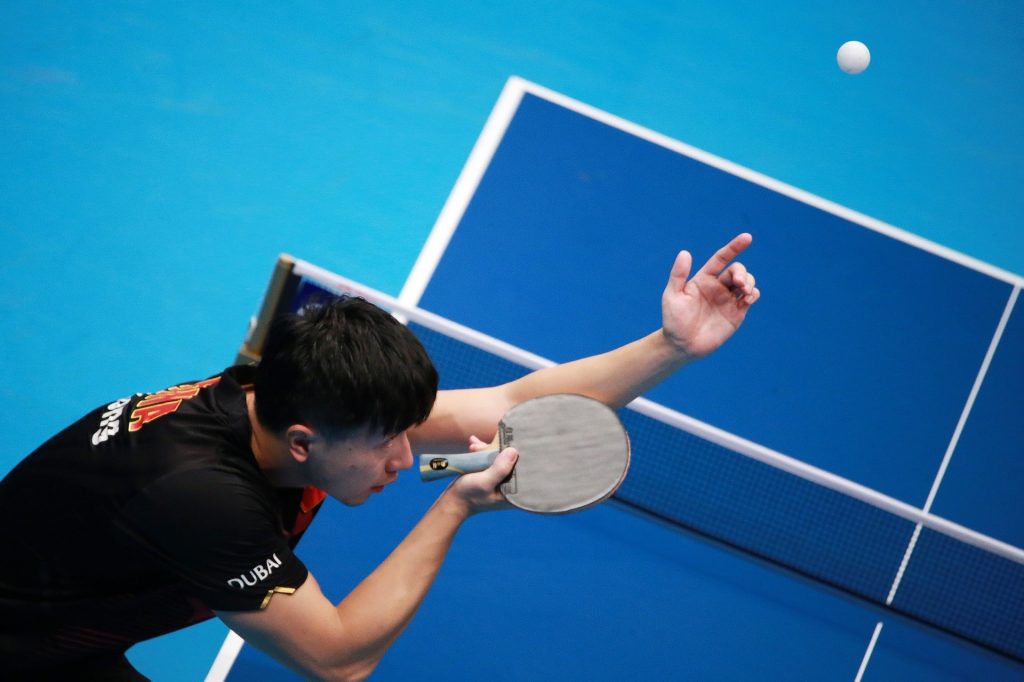 We just said it briefly: the longer you wait to bet, the greater the chance that those attractive odds will disappear. After all, you are not the only one active during the match. The bookmakers are also watching and deciding how to end the match in their favor. To do this, of course, they have one strong weapon: the odds. As long as the match is running, bookmakers have the right to adjust the odds. If FC Barcelona's top striker is really sent off the field with a red card, the bookmakers will look again at how likely the Catalans are to win. It could just happen that if the opponent wins, the odds will go down. And how interesting is it to bet on that?
In live betting the trick is to stay ahead of the bookies. You have to spot the signs before the betting office does. Suppose Max Verstappen is driving around in third place, but he is constantly putting pressure on the cars in front of him. Then don't wait too long before you bet money on a win for Verstappen, or else the bookmaker will be ahead of you. Speed is therefore essential in live betting. The odds that stand at the moment you make a bet continue to count for you. So it no longer matters if the odds eventually go down significantly.
Live betting on your favorite sport
More and more gamblers are opting for the excitement of live betting. A logical consequence is that the offer is constantly growing. At the bookmakers you can of course bet live on soccer. Here you can choose from matches from all over the world. Perhaps you will bet live on the Eredivisie, the German Bundesliga, the Champions League, the Brazilian Série A or the Vietnamese V-League. The number of betting options here is not inferior to pre-match betting. Choose a 1×2 bet, over/under, even/uneven or go for an Asian Handicap. Alternatively, you can bet on the total number of goals or the player who scores the next goal. Is soccer not quite your sport? Even then there is plenty to choose from. There are plenty of live betting options for tennis fans and fans of darts. Or make sure you are ready for Formula 1, NBA basketball, ice hockey, a boxing match, a rugby match, American Football or for an important match from the volleyball league. Live betting really is everywhere.
Here's how to look for the perfect live bet
It can sometimes be difficult to choose from this large selection. Fortunately, bookmakers lend you a hand in finding the right bet. First of all, they like to distinguish between pre-match and live betting. So there is always a separate section where you can go for live betting. But then you're still not there. Because what if you are not specifically looking for a match? Maybe, on the contrary, you find it much more important to be able to bet on a match that is about to start. In that case, the players or clubs are of secondary importance.
Bookmakers offer a convenient service for such moments. For example, there is always a calendar of live matches on the various betting platforms. You can see exactly which sports matches start at what time. You can often look a few days ahead so it is easier to schedule bets in advance. This allows you to know exactly when you need to be ready at your laptop or have your smartphone handy. Because indeed, live betting can also be done simply via your mobile. Of course, when you look at the bookmaker's calendar, it can happen that an interesting match is just in progress. It does not have to be a problem to still hook up then. The bookmakers show you exactly what the score is, and based on the current statistics you can get an idea of how the match has gone so far. With this, the bookmakers thus give you all the information you need to win the live bet.
Follow live what is happening in the match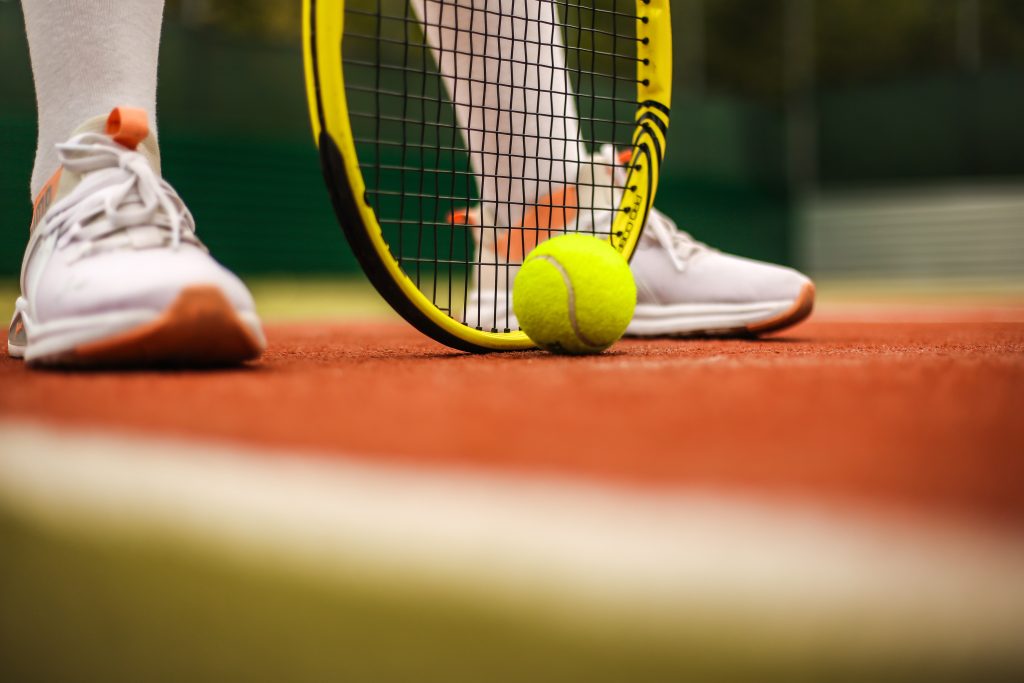 When betting live, it is essential that you can follow the match as closely as possible. There are several ways you can do that. The best way is if you are live in the stadium or venue so you can follow the entire match perfectly. And with your phone at the ready, a bet can be placed in no time. Don't have the chance to be that close to the match? Then hopefully it is possible to watch the match on TV or via a live stream. Some major bookmakers have their own livestream on the website. If you have an account and regularly bet via the bookmaker, then you may watch the live stream completely free of charge.
However, keep in mind that by no means all matches can be watched live. Especially smaller matches and leagues often lack live footage. Yet this does not have to cause any problems. Bookmakers have found a clever way to show what is happening as clearly as possible. By means of a graphic representation, they try to show in detail how the match is going. Offside in soccer, an ace in tennis…you can see it all happen through the graphic. The actual statistics then do the rest. Namely, you can see at a glance how much ball possession a soccer team has had and what percentage of serves a tennis player manages to convert into wins. That way you go for a winning bet without seeing even a minute of the match live.
Are you ready for a live bet?
A live bet always requires you to go through a number of steps. You start, of course, by picking a suitable match. If you still have enough time, prepare yourself in advance by looking at the statistics. How high do the clubs or players rank? And how did the matches between them go in the past? With good preparation, you will know exactly what to look out for during the match. Once the match starts, try to think slightly ahead. Perhaps one of the two teams is known for suddenly fighting much harder after a goal against. It is then not a crazy idea to bet on a tilt of the match.
When betting live, it is especially important to have good timing. If you bet too early, you run the risk of losing the bet. But bet too late, and the low odds will leave you with very little profit. Beginners often find it difficult to estimate when to bet. Fortunately, this is a matter of experience. The more often you bet live, the better you become at timing your bet.